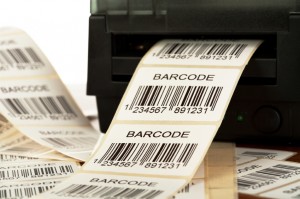 High quality asset tracking barcode labels are our speciality.  With a wide range of materials to suit all environments from rough surfaces, extreme temperatures, chemical and direct sunlight exposure. Options include transfer materials, laser engraved and metal based solutions.
Our simple design procedure which includes a no obligation proof and quotation provides a seamless sales cycle that takes the strain out of ordering barcodes.
If you wish to print your own asset tracking labels we can recommend and supply the appropriate equipment and software as well as setting up your initial barcode templates.
For all of your labelling needs call +44(0)870 112 0700 to discuss your requirements.